The Disaster Days
By Rebecca Behrens,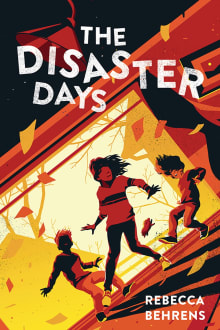 Recommended by Gayle Rosengren
From Gayle's list on kids struggling to survive.
The Disaster Days is a novel that has special appeal, I think, to midwesterners like myself who are equally fascinated and terrified by the idea of an earthquake. In Behren's novel, not only does an earthquake actually happen, but it happens when young Hannah's responsible for two young babysitting charges, Zoe and Oscar. Cut off from her family by a collapsed bridge, and cut off from the world by disabled communications systems, she is frightened to death but trying not to show it to the children. And trying not to think about the inhaler she left at home.
This survival story is unique from most in that usually the youngster struggling to survive has only their own fear to deal with and their own life at stake. In The Disaster Days, though, every decision Hannah makes must take into account what can safely be managed by the youngest of…
---