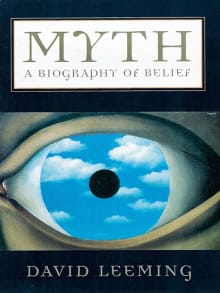 Recommended by Graeme Davis
From Graeme's list on mythology and its impact on the world.
This short book takes a deep dive into the nature of mythology and its relationship to the human mind. As well as the mythologies of past civilizations, Leeming examines modern-day myths and cultural beliefs and shows how myths are living and evolving things that serve a human need to understand the universe. If you have ever wondered what makes a myth a myth, or why everyone seems to have them, this book has some interesting answers.

---