The Journey of Soul Initiation
By Bill Plotkin,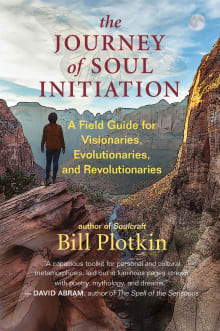 Recommended by Alice McDowell
From Alice's list on the spiritual journey from different faith perspectives.
Representing modern Shamanism, Plotkin offers a descriptive model of five stages of The Journey of Soul Initiation based on the accounts of well-known seekers like Carl Jung and lesser-known individuals who attend the Animus Valley Institute. The latter group's experiences occurred during treks into wild places, vision fasting, dream work, and active imagination. Plotkin illustrates each stage with extensive examples and unlike many other descriptions of inner processes, his account thoroughly addresses the difficulties and dangers of the journey. Using a very different induction process, Plotkin's stages are striking similar to those models developed in classical Christian mysticism and the Ten Oxherding Pictures, which I use in my own book. 
---