Night. Sleep. Death. The Stars.
By Joyce Carol Oates,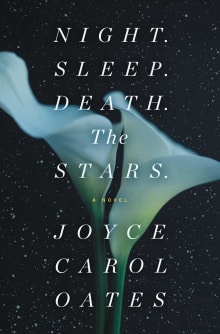 Recommended by Neil Baldwin
From Neil's list on massive modern and contemporary novels.
A powerful parent dies and each of his adult children reacts in startling and unexpected ways -- and his grieving widow in the most surprising way of all. This is an "everything" book. It took over my life. It overwhelmed my brain and mind. The utterly believable characters so generously intermingled and interwoven, familial and dynamic in their pushing and pulling, loving and hating - ignited by a precipitating event so abrupt yet simple, with consequences that spin out of control. Reading this tale, you feel as if you are drowning in a fever dream - Joyce Carol Oates once again as she has since Them (1969), offering innumerable reasons for wonderment.
---