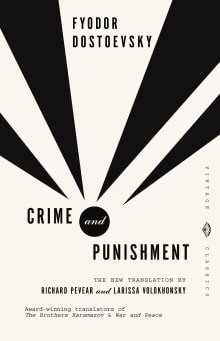 Crime and Punishment
By Fyodor Dostoevsky, Richard Pevear, Larissa Volokhonsky
Why this book?
The classic 19th Century novel about a young man who commits a murder and is then forced to confront what he's done. What's the value of a human life? The cost of taking one? Can he live with his actions or will his guilt destroy him?

From the list:
The best books on the psychology and emotions behind human violence
When you buy a book we may earn a small commission.