Outside Mental Health
By Will Hall,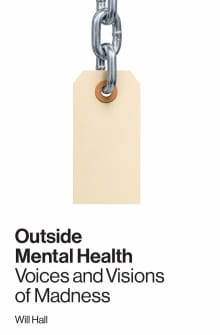 Recommended by Bruce E. Levine
From Bruce's list on psychiatry for freethinkers.
"What does it mean to be called crazy in a crazy world?" asks Will Hall, the host of Madness Radio. Hall is one of the most gifted media hosts whom I have ever been interviewed by, as he is especially talented in drawing out his subjects. Hall is unique in that he is also a therapist who was once diagnosed with schizophrenia. Outside Mental Health is a collection of his interviews with more than 60 scientists, journalists, doctors, activist ex-psychiatric patients, and artists who provide alternative visions to psychiatry's medical model—a paradigm that has been nonproductive and counterproductive for many people.
---