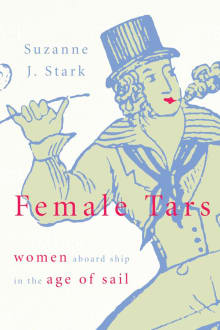 Female Tars: Women Aboard Ship in the Age of Sail
By Suzanne J Stark
Why this book?
This was the first nonfiction book I read that fired up my interest and started my research for my own historical novel. Stark gives a picture of the females to be found aboard ships in the British Royal Navy, most of whom were not posing as men but were wives of warrant officers. One chapter is devoted to women in disguise in naval crews. The last chapter is devoted to the crossdresser Mary Lacy, who passed as William Chandler, and worked as a shipwright. With illustrations and endnotes, Female Tars sheds light on the women who are seldom mentioned…
From the list:
The best books about 18th & 19th century crossdressers
When you buy a book we may earn a small commission.