The Jane Austen Society
By Natalie Jenner,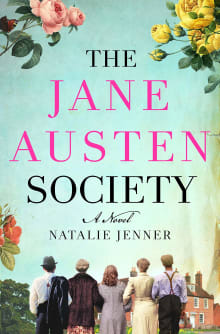 Recommended by Katherine Cowley
From Katherine's list on inspired by Jane Austen.
Jane Austen wrote and revised most of her novels in a cottage lent to her by her brother in Chawton, England. This book is a fictional account of a group of individuals in post-World War II Chawton who are all lost—or have experienced great loss. They band together in an attempt to save Jane Austen's home from destruction. I loved getting to experience the story from each of the character's perspectives, and the author's prose is delightful. This novel is a testament to how people from all walks of life have been changed by Jane Austen, and how reading Jane Austen can save us.
---