Eight Cousins
By Louisa May Alcott,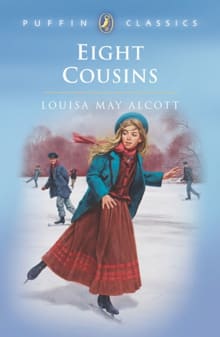 Recommended by A.W. Downer
From A.W.'s list on The best books about friendship and family with homeschooled characters.
Eight Cousins is my favorite Louisa May Alcott book (but I like most of her books). Once again, the relationships are what make the story special. Rose begins the story as a sickly orphan, but through the unusual care and schooling of her guardian as well as her relationships with her cousins and aunts (she lives on the "aunt hill" – I love that name!), Rose learns and grows into a wise young woman. I loved the way the cousins acted like siblings and fought with each other and cared for each other. They reminded me of my siblings and cousins. Rose's cousin, Mac, is one of my all-time favorite characters. This was a book I couldn't put down.
---