The Squatter and the Don
By Maria Amparo Ruiz De Burton,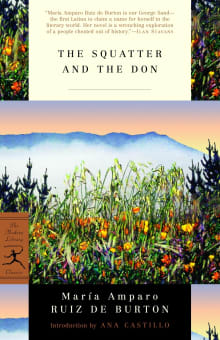 Recommended by Carrie Gibson
From Carrie's list on Hispanic writers everyone should know.
María Amparo Ruiz de Burton lived through one of the most tumultuous periods of history in California. She was born in Baja California to an elite family but moved to Mexican Alta California, as it was then known, during the Mexican-American War, marrying US army captain Henry Burton and becoming a US citizen. Ruiz de Burton watched California's transformation under US rule, and this 1885 novel uses fiction to lay bare the very real problem of land dispossession of the Mexican Californians (known as Californios) and the arrival of 'squatters' from the eastern US who were claiming contested property. Ruiz de Burton is considered to be one of the earliest Mexican-American female authors to write in English, and this work illustrates how Alta California's transition to statehood upended the lives of many people who had lived there under Spanish and Mexican rule.

---