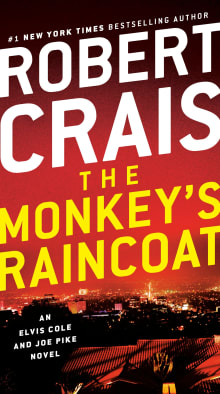 The Monkey's Raincoat: An Elvis Cole and Joe Pike Novel
By Robert Crais
Why this book?
Introducing Elvis Cole, L.A. Private Eye, who, along with his business partner Joe Pike, features in 18 books. Cole is a literate, wisecracking Vietnam vet who is determined to never grow up. Pike is a former Marine, quiet, ruthless, and deadly.
When Ellen Lang enters Elvis Cole's Disney-Deco office, she's lost her husband and her young son. The case seems simple enough, but Elvis isn't thrilled. Neither is his enigmatic partner and firepower, Joe Pike. Their search down the seamy side of Hollywood's studio lots and sculptured lawns soon leads them deep into a nasty netherworld of drugs, sex, and…
From the list:
The best books with exciting first appearances of serial thriller characters
When you buy a book we may earn a small commission.