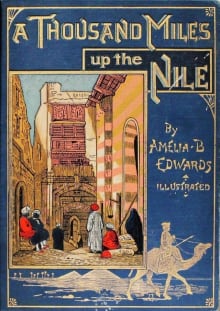 A Thousand Miles Up the Nile
By Amelia B. Edwards
Why this book?
Marking a turning point in women's travel writing and scholarly publications, British artist, writer, and Egyptologist, Amelia Edwards, brought unparalleled expertise and knowledge of Egyptian antiquities to her narrative, in the process helping to found the modern study of Egyptology. Written by a gifted writer and accomplished novelist, her book follows her trip up the Nile River to investigate some of the world's most important ancient archeological sites and is beautifully illustrated with her own watercolors as well as witty, insightful stories of everyday life in nineteenth-century Egypt.
From the list:
The best books on travel and exploration written by women in the Victorian Era
When you buy a book we may earn a small commission.