Thinking Body, Dancing Mind
By Chungliang Al Huang,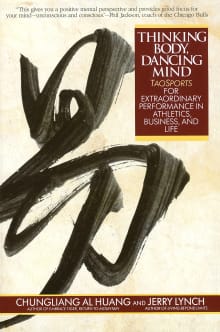 Recommended by Diane Dreher
From Diane's list on Taoism and how you can apply it to your life.
This book takes the wisdom of Tao into the world of sports, combining Chung-liang Al Huang's calligraphy and insights as a T'ai Ji master with sports psychologist Jerry Lynch's use of Tao principles to coach professional, Olympic, and recreational athletes. Offering lessons from the enduring wisdom of Tao, along with exercises, affirmations, and encouragement, this book helps readers transcend the limits of Western dualism to discover a new path of joy and meaning in their athletic endeavors, careers, and personal lives.

---