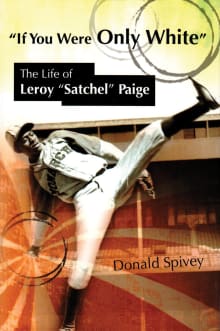 If You Were Only White: The Life of Leroy Satchel Paige
By Donald Spivey
Why this book?
Don Spivey's book about the great Satchel Paige is a biography the way it should be written. It treats Paige not only as the legendary ballplayer he was, but also as a fascinating person: a disadvantaged youth who learned to pitch in reform school and a daring individualist in a team game who showcased his superior talents by, for example, calling in his outfielders, then striking out the side. Spivey believes Satchel's outrageous record of constantly switching teams in search of better pay was not irresponsible – he grew up poor and decided as a man he would not live…
From the list:
The best books on Black baseball leagues before Jackie Robinson
When you buy a book we may earn a small commission.