Autism in My Family
By Sandra Tucker,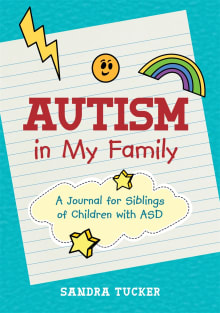 Recommended by Dawn Huebner
From Dawn's list on for siblings who squabble.
This book beautifully explores the challenge of living with an autistic sibling. Eight – 12-year-olds are invited to draw/write about their feelings and experiences on their own and/or with a parent or their special-needs sibling. The basics of autism are explained to help children understand why their sibling acts the way they do, increasing empathy, reducing frustration, and decreasing conflict. This is a gentle, normalizing, and ultimately empowering book geared to families living with autism but potentially useful to children with special-needs siblings of all stripes.
---