Normal Sucks
By Jonathan Mooney,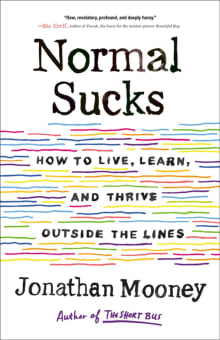 Recommended by Meg Jay
From Meg's list on figuring out your 20s.
This book is for every twentysomething out there with a learning difference. After years of struggling in school, maybe by now you're feeling a bit beat up and worn down. This book will help you shake it off with a good laugh and a good cry and remind you that adult life and work don't have to be like the classroom. I laughed out loud with every page, except for the ones that broke my heart.
---