African Socialism in Postcolonial Tanzania
By Priya Lal,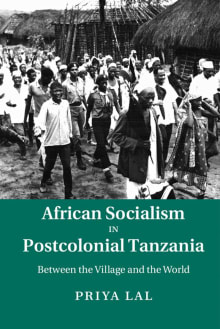 Recommended by Hajimu Masuda
From Hajimu's list on reconsider what the Cold War really was.
This book is exciting in many ways. It tells a story of Tanzania's socialist experiment in 1967-75, which was known as "ujamaa" ("familyhood" in Swahili). It shows how Cold War politics intertwined with local situations, and how Tanzanian leaders and common people used Cold War rhetoric to envision and enforce their own national agricultural development program. At a glance, thus, the book can be seen just as another example of the recently growing literature that explores the crossroads between Cold War politics, decolonization, and developmental politics, such as Artemy Kalinovsky's Laboratory of Socialist Development: Cold War Politics and Decolonization in Soviet Tajikistan (2018) and Begüm Adalet's Hotels and Highways: The Construction of Modernization Theory in Cold War Turkey (2018), to name a few.  
However, what differentiates Lal's book from these others, and what I like most, is that the author conducted more than 100 interviews with ordinary Tanzanians, and documented…
---