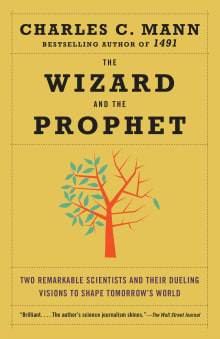 The Wizard and the Prophet: Two Remarkable Scientists and Their Dueling Visions to Shape Tomorrow's World
By Charles C. Mann
Why this book?
Here is a double biography that every environmentalist should read. One of its subjects is William Vogt, a grim pessimist who thought the twentieth-century world was blundering toward self-destruction because of human industrial hubris. The other is Norman Borlaug, an optimistic plant scientist whose work with crop hybrids was central to the "green revolution" that massively increased world food supplies and diminished the danger of famine. Mann explains the internal logic of each man's work, their strengths, and their weaknesses, and compels readers to question their own cherished assumptions about the environment, humanity, and the future.

From the list:
The best books to understand American environmental history
When you buy a book we may earn a small commission.