Tom Brown's Field Guide to Wilderness Survival
By Tom Brown Jr.,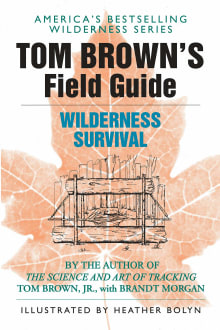 Recommended by Greg Everett
From Greg's list on self-reliance to achieve success and fulfillment.
Survival books these days tend to be more flash and gimmicks than qualify information, just selling an author's image rather than providing practical, valuable tools that can be immediately put to use by any inquisitive and motivated reader. Brown not only eschews such silliness, but he also provides the information in a tone and with an attitude sadly unusual in the genre and at large, inspiring curiosity, awe, and respect for the world around us rather than a clumsy attempt to dominate it.
---