Among the Russians
By Colin Thubron,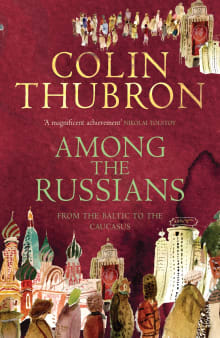 Recommended by Christina Dodwell
From Christina's list on chosen by a long-term traveller and explorer.
To me, it was an enthralling journey written with unusual literary craftsmanship. Such a pleasure to read, but it made me feel inadequate because my travel writings are rough and raw in comparison. It doesn't stop me from admiring Colin's skill with words. 
Reading the book, I was immersed in another world - the final years of the Soviet Union seen through the eyes of a poetic traveller who weaves history and love of art, architecture, and culture into his tale. I loved the insights – mostly into the people and their struggle to interpret the outside world, and his own insights through the experiences of the journey, written so beautifully it's a joy to read.

---