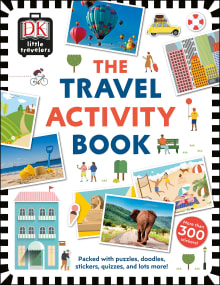 The Travel Activity Book
By DK Publishing
Why this book?
Traveling is a time when you often need to entertain a bored child on a train, plane, or in a car. This book has tons of great games, puzzles, stickers, and even cultural information that will educate your child. Lots of photography and illustrations to entertain, as well. A good mix of education and fun.
From the list:
The best family activity books
When you buy a book we may earn a small commission.