Feeding My Mother
By Jann Arden,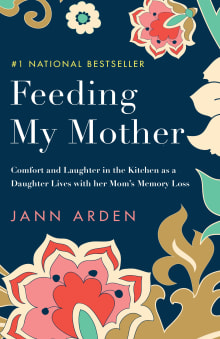 Recommended by Jo Owens
From Jo's list on for commiserating over the "aging parents" challenge.
When Jann Arden falls into her role as caretaker to her parents, she uses journaling and social media to maintain her sanity. "I didn't want to feel alone in a room with Alzheimer's," she writes, and so she brings the reader into her home. Comprised of excerpts from Jann's journals, photographs that make the daily minutiae feel real, and recipes, Jann's beautiful book is a generous and very personal gift. Even those who are not already ardent Jann-fans will feel like her friend when immersed in this memoir. I did my first reading in one sitting, cried, and then read it again.
---