Convenience Store Woman
By Sayaka Murata, Ginny Tapley Takemori,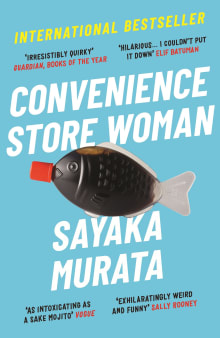 Recommended by Nina Schuyler
From Nina's list on iconoclastic women.
Keiko Furukura can't find her fit in the world until she's hired as a sales clerk at Smile Mart. (I imagine it's like the 7-11 stores in Tokyo, which serve pretty good food.) She's an ideal worker, primarily because her passion for Smile Smart is genuine. Yet her sister and others think she should marry, pursue a career, and at least have a boyfriend. Herein lies the heart of the inner struggle, to which each of us navigates to some degree or another: how much to relinquish oneself in order to please others? Keiko's inner battle is valiant and believable, and I rooted for her throughout the story to choose her idiosyncratic, odd self over something as bland as the world's definition of female. 
---