Bad Blood (Corrupt Gods Duet)
By Cora Kenborn, Catherine Wiltcher,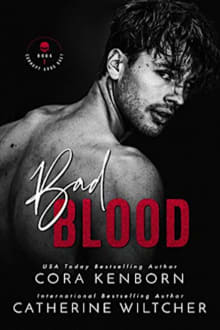 Recommended by Nancy Brown
From Nancy's list on romantic thrillers to escape your busy life.
Bad Blood is edgy, fast-paced, and thoroughly entertaining. Cora Kenborn and Catherine Wiltcher create pure magic together, giving readers two characters whose hate-fueled lust heats up the pages while war and dissent brews around them. It's a well-balanced storyline that flows perfectly. The romance and mafia elements played really well against each other. There was humor and action and fantastically written dialogue.

---