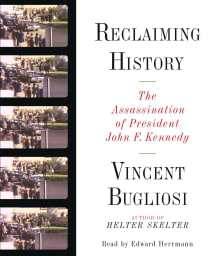 Reclaiming History: The Assassination of President John F. Kennedy
By Vincent Bugliosi,
Why this book?
Bugliosi, the famed former Los Angeles prosecutor of Charles Manson, directs his attention to dismissing the conspiracy theories in the JFK murder in his massive (1648 page) tome. Bugliosi writes with the caustic tone of a prosecutor and covers just about every issue in some detail. It is a great reference book and concludes that Oswald alone killed Kennedy. Published 14 years after Case Closed, I often refer to it as Case Still Closed.

From the list: