The Constant Gardener
By John Le Carré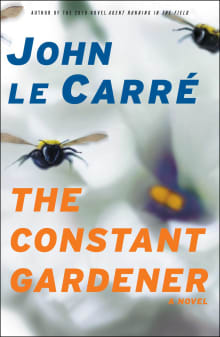 Why this book?
I fully support the theme of this novel, the moral imperative of fighting injustice even when the odds are overwhelmingly against you, even when it is not officially your job.
In this thriller novel, an ordinary man discovers that the murder of his activist wife is somehow connected to a sinister conspiracy involving the global pharmaceutical industry. He is a simple man whose main passion in life is gardening, yet his moral outrage compels him to undertake an investigation for which he has no training or expertise.
I admire this character's courage in the face of adversity, his perseverance in the face of futility. In today's world, where behemoth bureaucracies, both governmental and corporate, have become way too powerful and unanswerable, the book's message is more important than ever. No matter how small and powerless you feel, you don't have a right to surrender. You are obliged to fight the good fight, even when you know you can't win.
---
When you buy a book we may earn a small commission.