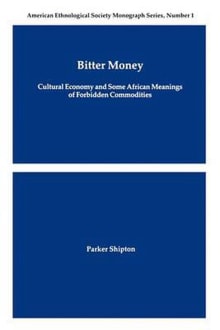 Bitter Money
By Parker Shipton
Why this book?
It isn't just African politics that is different. Economics is too. If modern economics had been invented by an African, instead of Adam Smith, it would look very different. Wealth would be measured in people rather than material objects, property, and capital. There would be much less emphasis on markets. Some things, should never be sold, and if they were it would create "bitter money" and bad luck. This book is a great place to start to re-think your ideas about economics.

From the list:
The best books to read to understand Africa
When you buy a book we may earn a small commission.