Aesop's Fables for Little Children (Story Collections for Little Children)
By Various,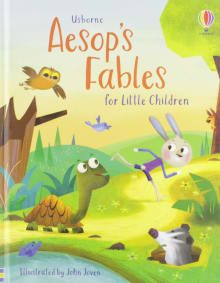 Recommended by Mike Amante
From Mike's list on animals that teaches good morals and values.
I like reading a lot of animal stories and Aesop's Fables is definitely on top of my list. The Town Mouse and Country Mouse fable is my favorite. When I was young, I never got to appreciate it but reading it as a grown-up, I can totally relate to how Town Mouse and Country Mouse felt about their hometowns. For me, no matter what place I travel to, I will still always prefer to live in my hometown. I recommend this version in particular because it's geared towards younger readers. The morals are indicated at the start of every story to guide the readers on what lesson is being taught. I love the aesthetic of this book as well. It has a beautiful painterly and cartoony style to it.
---