Animals and Where They Live
By John Feltwell,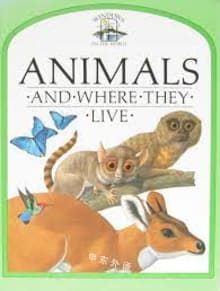 Recommended by Laura Hulbert
From Laura's list on animal adaptations for young readers.
There are lots of animal encyclopedias out there, but none compares to this Dorling Kindersly book. Each double-page spread focuses on a particular biome. The illustration takes up most of the page and depicts the inhabitants assembled in naturalistic poses. Along the borders of the page are labels and short paragraphs about each of the animals. Topics related to a particular biome are included: Surviving the Cold, The Burrowers, etc. The Life in the Mountains and The Ocean Depths sections show the different levels in which animals live. This is a book to be gazed at long and luxuriously, preferably on a lap.
---