Song of Solomon
By Toni Morrison,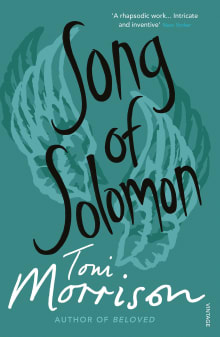 Recommended by Annie Spence
From Annie's list on the best novels with beautifully rendered Midwestern people and places.
You don't have to choose what you like most about reading when you read Morrison because she has it all. Stirring plots, elegant language, realistic and gorgeously full characters. Song of Solomon, set in a fictional Michigan town, begins with a death but tells the story of the life of Macon Dead III, from the 1930s to the 1960s. It's been called "The Great American Novel" and it is. It's hard sometimes for a writer or an avid reader to get the feeling of getting lost in a book because, being so familiar with the structure of a novel and some of the tropes, there's so much that can take you "out of it." But I got lost in Song of Solomon. I just dove right in and didn't come up for air until I was finished and I'm so grateful for that feeling.
---