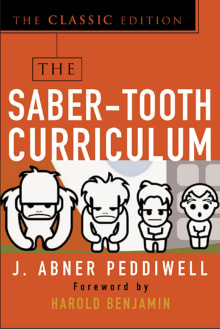 The Saber-Tooth Curriculum
By Abner Peddiwell
Why this book?
This marvelous little book was first published in 1939 – and it is still bang up to date in its critique of conventional education. (As a society we seem to have learned far too little in the ensuing 80 years). Peddiwell tells the story of the first pre-historic educators who taught young people useful life skills like how to grab fish, or how to use fire to scare away saber-tooth tigers. Over the years the climate changed, but the elders refused to allow the curriculum to change with it. The saber-tooth tigers died out, but scaring them still had to…
From the list:
The best books about schools and education
When you buy a book we may earn a small commission.