Tales of Two Planets
By John Freeman,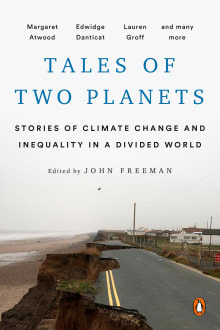 Recommended by Bathsheba Demuth
From Bathsheba's list on the best books on humans and their relationship with nature.
Any discussion of how people and nature relate to each other in the twenty-first century will come up against the issue of climate change. And there are so many good books to read on the topic – Elizabeth Rush's Rising comes right to mind, or the collection All We Can Save, edited by Ayana Elizabeth Johnson and Katharine Wilkinson. What Tale of Two Planets offers is a global perspective on rising seas, changing seasons, and damaging weather through genres from poetry to prose to fiction. Each author brings clarity to the science and politics of climate change, but the sections here are also portraits of love for place and community. If you've never read a book on climate change before, it's a great start; if you've read them all, there's something new and beautiful here.

---