A Mind For Numbers
By Barbara Oakley,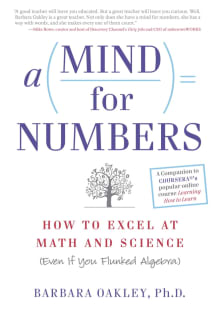 Recommended by Scott Young
From Scott's list on becoming a more effective learner.
Oakley is best known for her co-instruction of Learning How to Learn, one of the most popular Coursera courses that has had millions of students. This book offers a science-driven perspective for how to get good at math. Oakley walks her talk too, specializing in linguistics she only became a professor of engineering later, despite some difficulties with math.

---