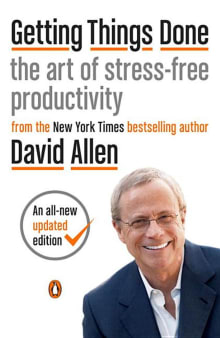 Getting Things Done: The Art of Stress-Free Productivity
By David Allen
Why this book?
Succeeding in a mathematics degree requires not only intelligence but also organization. Many students are not great at organization because they have comparatively little experience in taking responsibility for time management and because they are, after all, just people. This sometimes causes them a lot of stress. I think that the stress is largely avoidable, and Allen agrees: one of his main points is that stress comes from the nagging sense of important things not being done, so that it is useful to have both a grip on what is important and realistic plans for when important things will be…
From the list:
The best books for studying undergraduate mathematics
When you buy a book we may earn a small commission.