Designing Organizations
By Jay R. Galbraith,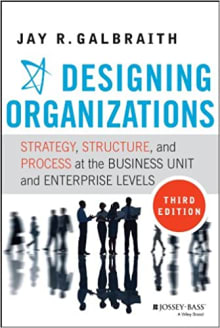 Recommended by Dave Ulrich
From Dave's list on how to improve organizations.
Jay Galbraith was the godfather of organization design. His work on how to design organizations has been the foundation of future work. He provides a system model with five parts (his star model) to diagnose and improve the organization. He also highlights the importance and role of information that flows from good organization design which was ahead of its time.

---