Built to Sell
By John Warrillow,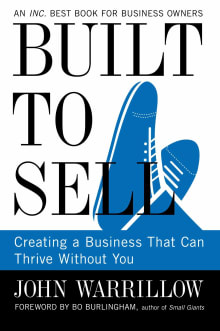 Recommended by Dave Kerpen
From Dave's list on entrepreneurs who want to go further faster.
Built to Sell is the perfect parable that taught me how to build a scalable business with processes and predictable revenue. I read it, I shared it with our leadership team, who all read it, and then we built and sold a company for 8 figures. Whether or not you plan to sell your company, this is the most important book for all entrepreneurs to read.

---