Creativity, Inc.
By Ed Catmull, Amy Wallace,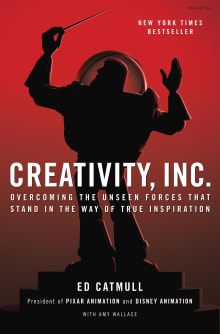 Recommended by Rita Gunther McGrath
From Rita's list on understanding how breakthrough innovation happens.
Ed Catmull, together with his partner, George Lucas, completely changed the nature of animation with the founding of Pixar Animation Studios. This book outlines the philosophy and management practices that allowed Pixar to achieve unprecedented levels of success with its productions by shaking up traditional norms in the movie business. Sterling bits of advice include: It's not the manager's job to prevent risks. It's the manager's job to make it safe for others to take them; the cost of preventing errors is often far greater than the cost of fixing them; and a company's communication structure should not mirror its organizational structure. Everybody should be able to talk to anybody.
---