Think and Grow Rich
By Napoleon Hill,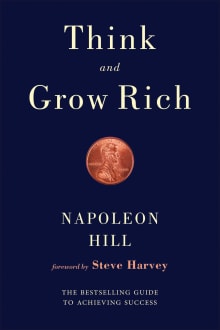 Recommended by Jeffrey J. Fox
From Jeffrey's list on the best books on how to be successful in business and life.
This book was published in 1937, and like Carnegie's classic, came out in the midst of the Great Depression. The book launched motivational literature. Napoleon (such a cool first name) offers thirteen principles for success, including be a continuous learner and have an unshakeable belief in one's self. My favorite principle is to be persistent. Stay determined. Aspirando et Perseverando.
---