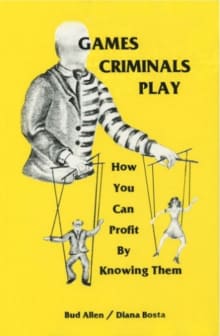 Games Criminals Play: How You Can Profit by Knowing Them
By Bud Allen, Diana Bosta,
Why this book?
Manipulation is a simple art.
I require all students and mentees to read this book and keep it on their shelves. It is an easy read and contains information that will keep future law enforcement officers safe from inmate behavior. Civilians can apply these skills to everyday life to protect themselves as well. We call it "the trick bag", falling for a simple ruse and landing as a pawn in an inmate's game in prison. The "game" is a series of manipulations over time that might lead to the target's incarceration, loss of job, and public humiliation. 
This book is…
From the list: