Abused To Death 1
By Jessica Jackson,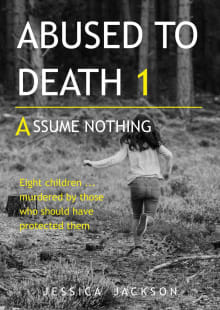 Why this book?
Like my own book, Abused To Death, is very hard-hitting and often harrowing, as Jessica writes about the most chilling cases of child abuse like Baby P and Sylvia Likens, in a bid to raise awareness for a subject that is very personal to me. 
Jessica's delicate approach to giving these children a voice, even in death, is incredible. She writes from a fictional child's perspective and somehow manages to tackle some very difficult stories, with the respect that is deserved. The stories she writes about are brought to life in a very interesting and gripping way.
Just by reading this book, you can tell an incredible amount of research has gone into this book and is well worth a read.
---