Harry Potter and the Prisoner of Azkaban
By J.K. Rowling, Mary Grandpré (illustrator),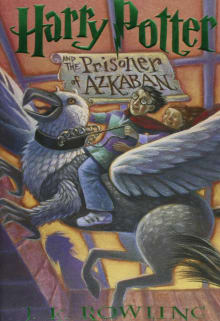 Recommended by Sean McMahon
From Sean's list on time travel you need to read yesterday.
Total gear shift, I know, but this is going somewhere, I promise.
I was late to the party with the Potter series, and whilst not many will have the luxury of experiencing this book spoiler-free, the reason I'm recommending this is because of the impact it had on my writing.
There I was reading a book about a magic school and then out of nowhere (okay there was some allusion and one helluva Chekhov's Gun with that necklace Hermione was rocking) it went full-on sci-fi! This wasn't just a brief foray into time travel either, it was an entire arc that as a time travel fan I did not see coming and I hoovered up every glorious page of it like a Dyson*.
*Other brands of hoover/vacuum are available.
---