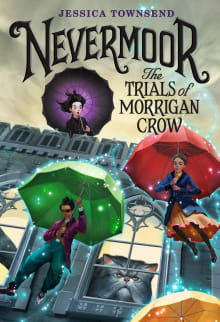 Nevermoor: The Trials of Morrigan Crow
By Jessica Townsend
Why this book?
I was privileged enough to be a part of the first wave of the Harry Potter phenomenon. Like many others I'm sure, those books irrevocably captured my imagination, and sparked the flame of my own story-telling pursuits. I didn't think there'd ever be a story that would match the sheer wonder and imagination that Rowling created. Then I read Nevermoor. And my imagination was re-captured in the same invigorating, child-like wondrous way. This book is something truly special. It's full of wonder and wit, including a Willy-Wonker-esque patron, a giant talking cat, and a magical, room-changing hotel. And the…
From the list:
The best upper middle-grade fantasy books that capture the imagination
When you buy a book we may earn a small commission.