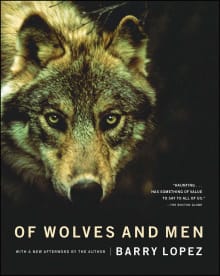 Of Wolves and Men
By Barry Lopez
Why this book?
Lyrical and personal, this breathtaking book leads you on a journey to discover sides of the wolf you might never have expected would exist. The way a deer signals to the wolf that it will give in to the chase, to become the wolf's prey, and the wolf's 'reply.' Lopez gets into the head of wolves and the social systems of wolf packs. Years ago, travelling through rural Washington State, USA, I met the endangered buffalo timberwolves close-up. I carried Lopez's thoughts in my head to calm my nerves. After reading this book, I longed to learn as much about…
From the list:
The best classic books on studying and living among wild animals
When you buy a book we may earn a small commission.