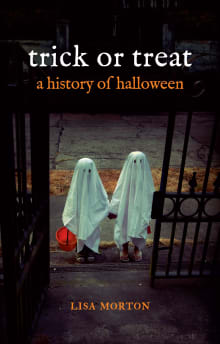 Trick or Treat: A History of Halloween
By Lisa Morton
Why this book?
Trick or Treat takes the history of Halloween and brings it into the 21st century. The book chronicles the holiday's long history—distant and more recent, misconceptions and globalization—and offers up similar holiday stories as well, such as chapters on Dias de Los Muertos and All Saints Day celebrations. Looking for something to read or watch or listen to? Here you'll find a chronicle of Halloween's literature through 2012, as well as recent movies and music that capture the holiday's culture in our world today.
From the list:
The best books on Halloween celebrations
When you buy a book we may earn a small commission.