The World of the Celts
By Simon James,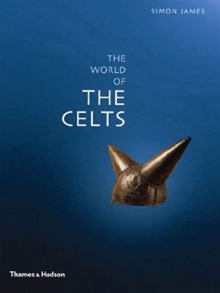 Recommended by Sheila Finch
From Sheila's list on Roman Britain and the Celts.
The difference between an account of history and historical fiction is in the sensory images the writer conjures up for the reader --"You are there!" Searching for everyday details to "set the scene" for the novel, I found a wealth of material in this scholarly discussion of Celtic life, dwelling places and weaponry, clothing, technology, history and culture. Lots of useful illustrations here that brought family bonds and Celtic society to life for me.

---