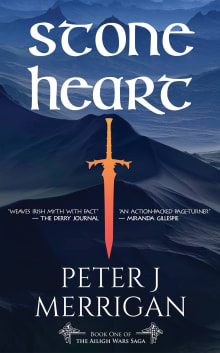 Stone Heart
By Peter J. Merrigan
Why this book?
I loved this book. If I had to describe this novel in one word it would be intelligent. Set in Celtic Ireland in the Iron Age, the language is rich and expressive and Merrigan takes you into his world until you feel you belong there. You are drawn into a time where everything is governed by the gods. The story takes you through the training of the young warriors and druids. With the ongoing conflict over land, and with the people's lives steeped in superstitious beliefs, we come to care that the outcome falls well with our tribe.
Fionn is…
From the list:
The best dark and twisted psychological thriller books
When you buy a book we may earn a small commission.