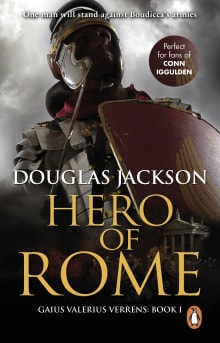 Hero of Rome
By Douglas Jackson
Why this book?
Another book that inspires a strong memory of where I was when I read it. This time I was on a winter holiday in Scotland with my family and certain scenes are burned into my mind, so expertly were they written. This novel has a superb hero, great setting in Roman Britain, and the legendary warrior-queen, Boudicca. What more could you ask for? Hero of Rome is full of action and adventure and kicks off an excellent series that really doesn't get the attention it deserves.

From the list:
The best books to read after The Druid by Steven A. McKay
When you buy a book we may earn a small commission.