The Histories
By Herodotus, Robin Waterfield (translator),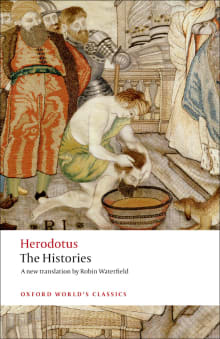 Recommended by David Austin Beck
From David's list on understanding the Scythians.
If one wanted to understand the study of the galaxy, they might start with Galileo. Something similar could be said about starting with the historian Herodotus to understand ancient peoples (and the study of them). Was he serious about his craft? Yes. Was he a product of his time? Yes. Should you take everything he writes as fact? Absolutely not. So why read Herodotus? Because he was the first person (as far as I know) to study the Scythians for the purpose of scholarship. Moreover, his work contains many of the stories that scholars since his time have tried to prove, disprove, or reinterpret. In short, if you want to join a conversation, it can be helpful to know how it began.

---