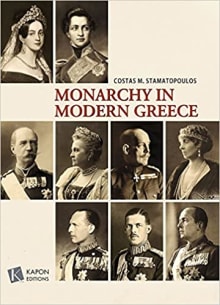 Monarchy in Modern Greece
By Costas M. Stamatopoulos
Why this book?
How do monarchies begin and why do they fail? Remarkably few serious studies of Greece's deposed royal family have appeared in print. Monarchy in Modern Greece, now available in this excellent English translation, offers readers a highly informative and thoughtful account of Greece's experiment with "crowned democracy." Written in essay form, scholars and general readers alike will find much to illuminate and entertain as Costas Stamatopoulos judiciously reviews the reigns of the seven monarchs whose reigns were buffeted by domestic and international crises. The lengthy footnote section is a veritable gold mine for anyone wanting to explore further and dig…
From the list:
The best books on modern monarchy
When you buy a book we may earn a small commission.