A Country of Strangers
By David K. Shipler,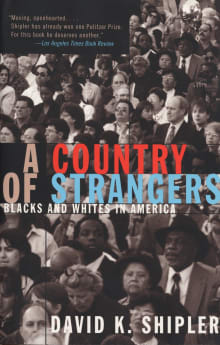 Recommended by Nelson Johnson
From Nelson's list on tell a story previously untold.
Shipler's book is as timely today as when written nearly 25 years ago. Slavery is our nation's founding sin and was responsible for racism being written into America's DNA. I spent years researching my book The Northside: African Americans and the Creation of Atlantic City. Shipler's research was an invaluable aid in understanding where we are today regarding race relations. In everything from pay differentials, education and housing, to healthcare, drug addiction, and death at the hands of police, the chasm between whites and many black Americans is virtually intractable. Shipler does a yeoman's job of putting race and racism into perspective, making sense of a complex and disturbing issue.

---