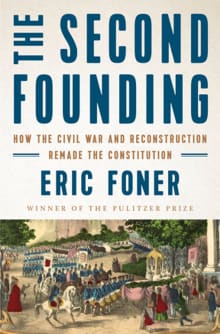 The Second Founding: How the Civil War and Reconstruction Remade the Constitution
By Eric Foner
Why this book?
Eric Foner is our nation's foremost historian of Reconstruction, the author of dozens of books and articles. This is my favorite—it takes the research and thought of a monumental career and packages it for maximum impact. In just over 200 pages, it takes you through the changes of the Civil War and Reconstruction and their relevance for America today. 
From the list:
The best books to understand America
When you buy a book we may earn a small commission.