War Stuff
By Joan E. Cashin,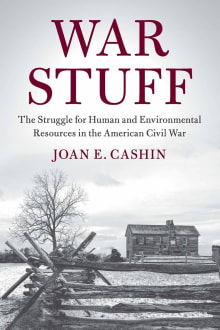 Recommended by Paul D. Escott
From Paul's list on the best books on politics and race in the Civil War era.
We frequently read about the glories and historic decisions of the Civil War, but here is an eye-opening book that shows us how enormous was the civilian suffering caused by the conflict. Joan Cashin invigorates Civil War studies by treating military history, material culture, the environment, gender, and military-civilian relations from a fresh perspective. You will think about the war in a changed way after reading this fine book.

---